Back Pain, Disc Herniation, Sciatica or Other Spinal Condition?
Call Us Today - We May Be Able To Help!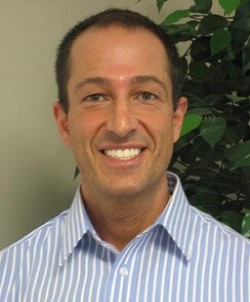 Peter C. Spathis, DC

If you think you've "tried everything" and are still suffering from a spine-related condition, CALL US! We have helped thousands of patients find relief from conditions such as back and neck pain, headaches, migraines, TMJ syndrome, fibromyalgia, disc herniations, sciatica, and other spine-related conditions. Even when other therapies have failed, the specific treatments that we tailor to each patient's particular condition can make the difference and finally bring relief. To achieve this we are highly skilled in a variety of techniques that we can choose from based on your particular needs, including: traditional chiropractic adjustments, low-force techniques, soft-tissue manipulation, spinal decompression - this unique therapy is especially useful for disk herniations and sciatica. More questions? Call us and we will cheerfully answer them for you. Let us help you get the pain relief that so many others have had - call for an appointment today!
We Are Participating Providers With:
BCBS &nbsp&nbsp BCBS PPO &nbsp&nbsp Blue Choice POS &nbsp&nbsp Blue Care Network &nbsp&nbsp Aetna &nbsp&nbsp Priority Health &nbsp&nbsp Medicare &nbsp&nbsp HAP PPO &nbsp&nbsp HealthPlus &nbsp&nbsp Cofinity &nbsp&nbsp Cigna
*If you do not see your plan listed above, please call and we will let you know if we participate with your insurance company. Even in the event that we are not in your network, WE STILL ACCEPT MOST OTHER INSURANCE! Just call and we will get coverage information for you.

PAYMENT ARRANGEMENTS: We generally bill your insurance company and receive payment from them directly. Payment for out-of-pocket expenses - for patients without insurance or for deductibles, co-pays, etc. - is due at the time services are rendered (unless otherwise required by our provider agreement with an insurance company). For your convenience WE ACCEPT VISA, MASTERCARD, DISCOVER, AMERICAN EXPRESS and CARE CREDIT.